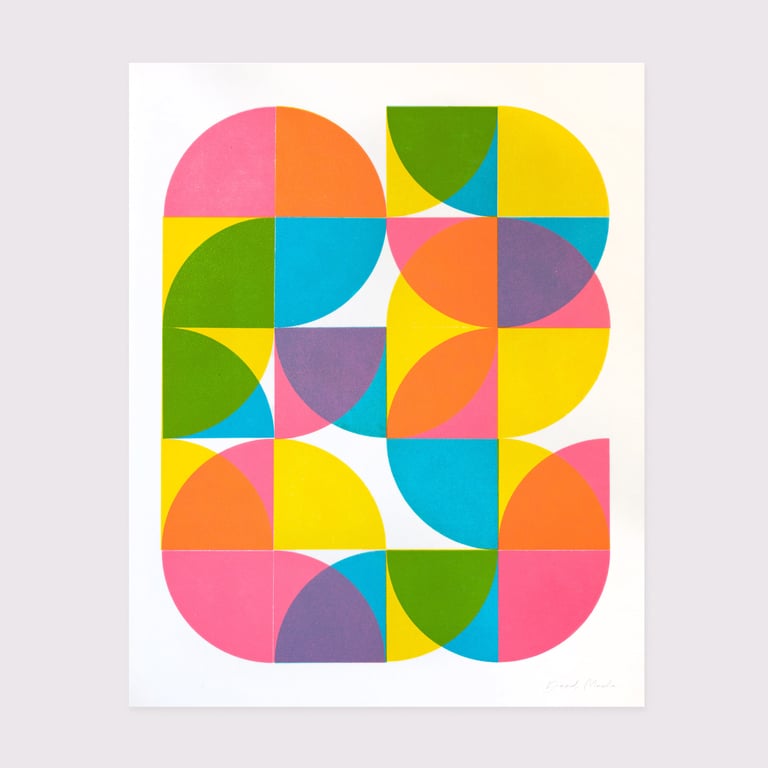 Colorful geometric pattern printed with 3 different inks ( yellow, pink, blue)
Made from wooden modular laser-cut quarter circles.
• 10 prints per edition, signed & numbered
• 40x32 cm
• Handprinted on proof press FAG Standard
• 120 g/m2
• FSC®, Elemental chlorine free (ECF)
Sent and packed in folded card box.
Handprinted @Pressink.
—
• Want to pay with PayPal?
Please contact me at info@davidmascha.com